Painting
I am drawn into the painting process with the promise of an outcome that is different every time. Layering the colors, I see how the paint will flow across the canvas and how the pigments will react to each other. Each piece is different and I couldn't replicate it if I tried.
I like that.
All pieces are for sale unless otherwise noted.
̌
Sgt. Peppers Goes to the Circus
Acrylic on Canvas
(Not For Sale)
9"x12"
What Do Aliens Eat For Breakfast?
Through the Looking Glass
Acrylic on Canvas
(Not For Sale)
8"x10"
Acrylic on Canvas
(Not For Sale)
4"x4"
Illy Series: 1
Acrylic on Canvas
4"x4"
Illy Series: 2
Acrylic on Canvas
4"x4"
Illy Series: 3
Acrylic on Canvas
4"x4"
Illy Series: 4
Acrylic on Canvas
4"x4"
Illy Series: 5
Acrylic on Canvas
4"x4"
Illy Series: 6
Acrylic on Canvas
4"x4"
Illy Series: 7
Acrylic on Canvas
4"x4"
Illy Series: 8
Acrylic on Canvas
4"x4"
Illy Series: 9
Acrylic on Canvas
4"x4"
Illy Series: 10
Acrylic on Canvas
4"x4"
Acrylic on Canvas
(Not For Sale)
14"x18"
Acrylic on Canvas
(Not For Sale)
18"x24"
Acrylic on Canvas
(Not For Sale)
4"x4"
Acrylic on Canvas
(Not for Sale)
8"x10"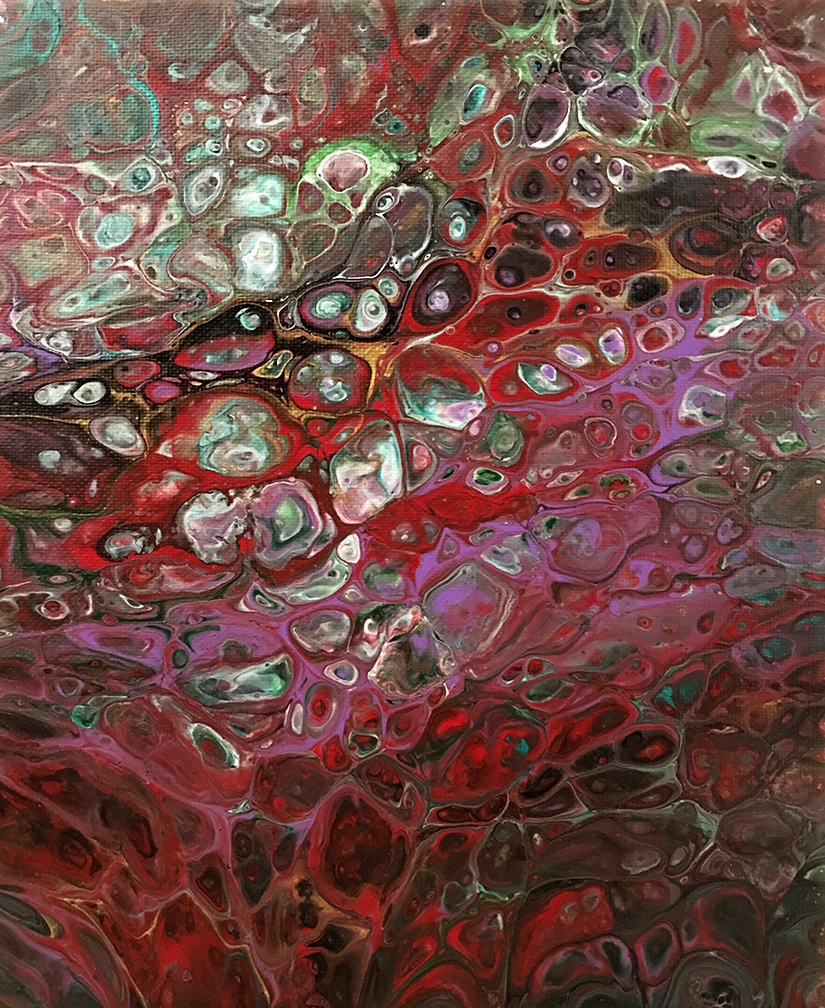 Acrylic on Canvas
(Not For Sale)
4"x4"

Acrylic on Canvas
(Not For Sale)
4"x12"
Acrylic on Canvas
(Not For Sale)
8"x10"